Buy Prozis zero ketchup with spices 300 g in Bangladesh at The Best Price. Authentic Product and Quality Guaranteed at Healtholozy Bangladesh.
Use your Zero Ketchup with Spices to give a juicy flavour to your treats.
Who can resist the classic combo of french fries and ketchup? How many yummy treats deserve a special tomato sauce?
Thinking about the most insatiable appetites, yet all the while helping diets stay on track, here is Prozis Zero Ketchup with Spices, without any fats whatsoever! You no longer need to control yourself to make the most of your meal time - healthy, juicy days are coming!
Fit dipping sauce for healthy meals and snacks.
Catch up for a new fit attitude.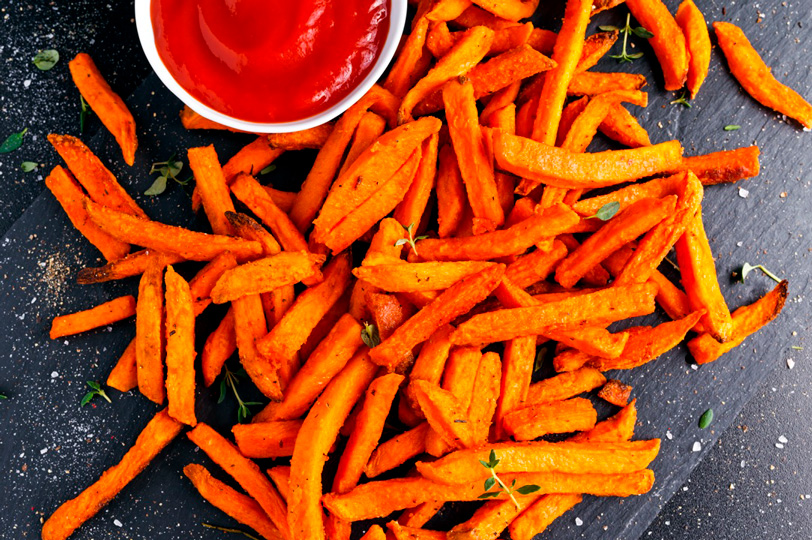 Crispy Healthy Baked Sweet Potato Fries
1 Heat the oven to 180ºC.

2 Brush a tray with 1 tablespoon of extra virgin olive oil.

3 Peel the sweet potatoes and cut them into sticks or slices.

4 Lay them out on the tray.

5 Brush all the sticks with olive oil and sprinkle them with parsley and thyme.

Estimated time: 30 to 35 minutes in the oven or until tender
Nutritional value
Rich in complex carbohydrates. It contains omega-3, fiber, calcium, magnesium and selenium. Low in sodium and saturated/trans fats.
Sed arcu velit, lacinia quis scelerisque sit amet, fringilla eu nibh. In in metus vel lacus fringilla mattis vitae at augue. Nullam malesuada, urna at scelerisque consequat, enim libero commodo enim, in malesuada purus erat ut ipsum.