BPI Sports Whey HD in Bangladesh at Best Price. Healtholozy is Official Seller of BPI Sports in Bangladesh.
STRENGTH / MUSCLE BUILDING
NUTRITION / WEIGHT LOSS PROGRAMS
DISSOLVES AND DIGESTS EASILY, TASTES GREAT!
ABOUT WHEY HD?
WHEY HD™ is an ultra premium, multi-functional whey protein powder with advanced flavoring technology. With WHEY HD™, you are getting a quality product for an exceptional value. WHEY HD™ is rapidly digesting, which aids muscle recovery and helps your body build solid, lean muscle. Every serving of WHEY HD™ provides 25 grams of protein to its user and has zero fillers and zero maltodextrin.*
WHY IS WHEY HD BETTER?
While many other whey protein powders out there have an excess of fillers, fats, and carbohydrates, WHEY HD™ is a formula made of quality ingredients — without the unnecessary fillers — that helps build and maintain lean muscle. WHEY HD™ also includes a unique enzyme formulation to support the digestion of protein, and delivers 5 grams of branched chain amino acids per serving to counter muscle protein breakdown. This allows each and every one of your workouts to be powerful and productive to the fullest extent.*
WHAT'S INSIDE WHEY HD?
MUSCLE BUILDING PROTEIN BLEND
This ultra-premium formula of bio-available whey protein has been designed to build lean muscle mass and promote muscle recovery.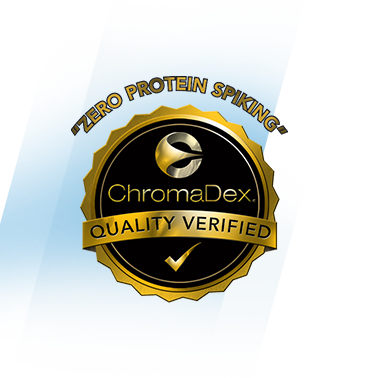 ChromaDex®, a leading 3rd party laboratory and one of the most respected names in the sports nutrition industry, has partnered with BPI Sports to provide its customers with 100% confidence and satisfaction that BPI Sports' proteins are made of the highest quality ingredients, contain no contaminants and prove all label claims and ingredients are met. Their stamp of approval on each container of BPI Sports proteins verifies that what is listed on the label is actually in the container and that no amino spiking has occurred during manufacturing.
CHROMADEX®
VERIFICATION PROCESS
1. GMP Compliance: More than just a basic checklist. This step audits the actual manufacturing facilities and the manufacturing process used to create the product being tested.
2. QA Support: This additional step reviews the data collected from step #1 and consists of an experienced quality assurance team to support the above, GMP compliance.
3. QC Testing: This vital step for any complete verification program consists of testing for contaminants (heavy metals, residual solvents, microbials) that could alter the quality and content of a product.
4 .Regulatory Review: Here, ChromaDex® reviews all product labels for ingredients and claims as well as a safety and toxicology review.
100% TESTED AND VERIFIED
This, and every bottle of WHEY HD was made from a natural, cold temperature, micro-filtration process, resulting in a finished product that is extremely high in protein, while retaining the important micronutrients.
Before our proteins ever leave the factory they are tested in the laboratory for accurate amounts of protein for consistency in quality. The final step is verification from ChromaDex®, just to be absolutely certain that it meets the BPI Standard of Quality.
NUTRITION FACT
Per serving: 1 Scoop (37 grams)
Calories
150
calories from Fat
30
Total Fat
3.5 gm
of which saturated fat
2 gm
Cholesterol
110 mg
Total Carbohydrate
4 gm
of which Sugars
3 gm
Protein
25 gm
Calcium
250 mg
Sodium
120 mg
Other Ingredients:

Muscle Building Protein Blend (Whey Protein Concentrate, Milk Protein Concentrate, Whey Protein Isolate, Milk Protein Isolate), Natural And Artificial Flavor, Cellulose Gum, Xanthan Gum, Carrageenan, Salt, Silicon Dioxide, Lecithin (from Soy and/or Sunflower), Sucralose, Acesulfame Potassium, Glycerol Monostearate, and ProHydrolase® (proprietary/patented enzyme blend).
Contain(s): Milk and soy.